I remember the first time I saw and recognized psychological elder abuse. I was sixteen and I had just become a nursing home volunteer. I was sitting at a table with a group of elderly women when an agitated male resident across the room became unable to sit still and eat his breakfast. A frustrated nursing home worker started yelling at him. I do not recall what the staff person said, but I saw first-hand the reality and seriousness of psychological elder abuse. I was shocked that an employee in a long-term care facility would yell at a vulnerable, demented resident who did not know any better. I felt the gravity of the situation when a sweet elderly female resident turned to me and said, "The yelling, it really gets to me." That moment inspired me to understand psychological elder abuse and find the solutions to stop it.
Manuel Carballo, a doctor who works for the World Health Organization, made the important point that the majority of the world population is aging and that emerging elders need to plan for long-term care (Carballo 11). Living longer means that they will be more susceptible to disease that will complicate both medical and social aspects of their life (Caraballo 11). Many will need round-the-clock care. The problem is that many adults avoid any decision-making about elder care due to the prevalence of psychological elder abuse. Aging people are afraid of needing to go into long-term facilities one day. The poor conditions in nursing homes need to be improved, so that the mental and physical wellbeing of elders will be protected (Carballo 11). Newer, more effective approaches to care must be created (Carballo 11). Nursing home administrators and staff need to prevent elder abuse and improve the quality of long-term care facilities by understanding the history of elder care, recognizing the prevalence of elder abuse, implementing effective safety care policies, and finding meaning in their work.
The history of elder care matters because it explains the development of long-term care facilities and the negative changes that led to the elder abuse that happens today. One study done by Jason S. Ulsperger, a professor of sociology at Arkansas Technical University, and J. David Knotterus, a sociologist, revealed that nursing homes began during early colonial life (Ulsperger and Knotterus 358). Dependent elders were sent to live on regulated farms that were set up like homes (Ulsperger and Knotterus 358). Over time, nursing homes became less like homes and more like hospitals (Ulsperger and Knotterus 359). The former informal, family-style environment was replaced by a more institutional setting (Ulsperger and Knotterus 359). Modern nursing homes have a stronger emphasis on revenue and administration than on personal attention toward patients (Ulsperger and Knotterus 360). They are excessively bureaucratic and tend to emphasize worker efficiency above care. A different study published by Janne Myhre of Norwegian University of Science and Technology and her colleagues, all of whom are public health professionals, demonstrated that environmental conditions and understaffing contribute to psychological elder abuse and neglect (Myhre et al. 3). For example, many nursing homes lack an uplifting, personalized space for residents and do not maintain cleanliness. The substandard conditions of the modern nursing home initiate psychological elder abuse.
The definition of psychological elder abuse is the intentional repetition of lack of care and violent behavior toward vulnerable elders. (Myhre et al. 2). Elder abuse includes lack of space for residents, understaffing, job dissatisfaction among staff, and lack of continuing education for employees (Nordström and Wangmoo 1009-1010). Frequent changes in employment are also common and contribute to poor care (Nordström and Wangmoo 1009-1010). Psychological elder abuse continues because of a lack of awareness of what constitutes abuse among administrators and staff, the normalization of abuse, and underreporting it. Administrators and staff see damaging behaviors such as yelling at residents, neglecting to meet their hygienic needs, and refusing to pay attention to them as standard care. Myhre asserts that the administration and staff who perpetrate or allow abuse to occur do not hold themselves personally or professionally responsible (Myhre et al. 11). They do not ensure that their facilities have a good protection protocol in place (Myhre et al. 11). In order to stop psychological elder abuse, Myhre admonishes that administrators and staff need to be accountable individually and corporately. An integral part of promoting safety and accountability is to exercise more caution and consideration when it comes to overall care.
Nursing home administrators should be careful about who can work in their facilities. Psychological abuse can be perpetrated by anyone interacting with the residents in the facility, whether they are employees or volunteers (Underwood 106). Many people who work in nursing homes do not receive thorough background checks or screening (Underwood 106). A research project done by professors Karin Nordström and Tenzin Wangmoo of Flinders University in Australia reported that forty percent of all nursing home staff are psychologically abusive due to insufficient background checks (Nordström and Wangmoo 1005). Psychological abuse not only continues as a result of a lack of screening but also because of poor education. Long-term care administrators need to implement consistent education on abuse and neglect. Nursing home staff grow accustomed to abusive behavior, which perpetuates it (Myhre et al. 3). For example, when untrained nursing home staff see their colleagues shout at confused, agitated residents, they perceive shouting as a solution. Long-term care employees are not adequately informed about the reasons for resident behavior and how to effectively respond to it. Neither are volunteers, residents, and families (Underwood 106). A solid understanding of resident behavior and how to respond paves the way toward better safety care policies like investigative training.
Administrators often fail to hire investigators and include investigative training for their employees (Hazy and Bradley 103). Consequently, they do not effectively respond to reports of abuse (Hazy and Bradley 103). However, administrators are not the only ones responsible for better care. Employees would benefit from finding meaning in their work and recognizing the positive impact that it will have on their residents. In a study conducted by Sally Redfern, a nursing professor at Kings College in London, and her colleagues, they found that forty-five percent of all nursing home workers experience job dissatisfaction (Redfern et al. 514). Workplace dissatisfaction lowers the standard of care and increases the likelihood of psychological abuse (Redfern et al. 514). Nursing home administrators need to improve work conditions for their employees to produce job satisfaction. They need to know that their employees are dissatisfied due to low pay, lack of promotion opportunities, poor job security, few opportunities, and limited variety of tasks and freedoms (Redfern et al. 514). In the same study, Redfern and her colleagues discovered that sixty-eight percent of long-term care employees feel stress due to workplace dissatisfaction (Redfern et al. 514-515). If nursing home administrators created better working conditions for employees, the residents would most likely receive better care.
Residents will not receive good care if nursing home workers are unhappy in their jobs, have no adequate training, and do not receive support for the stresses in caring for the elderly. The elderly will also be put at a disadvantage if employees do not use strategies that help them. One is patient reminiscing, the sharing of significant memories, experiences, feelings, and values (Tamura-Lis 151). It improves the quality of life for residents because they get personal attention from long-term care staff. Not taking action to engage residents through strategies like patient reminiscing hinders awareness of their needs and keeps them from being met (Tamura-Lis 152). Nursing home administrators and employees must promote safety, education, and meaningful work in their facilities.
Many steps can be taken to improve the quality of long-term care for vulnerable, dependent elders. Reta A. Underwood, the President of Consultants for Long Term Care, Inc., calls for thorough background checks on prospective employees and required screening for potential staff members and volunteers (Underwood 106). These background checks and screenings will help weed out abusive individuals (Underwood 106). Administrators can also provide educational tracks for employees and residents, and design complaint forms for employees, residents, and their families (Underwood 106). They can hire investigators, remove suspected abusers from the facility until investigations are complete, and notify appropriate agencies if abuse has occurred (Underwood 106-108). John M. Hazy, PhD, and Walt Bradley, Associate of Arts, both at Youngstown State University, led a study on investigative training and how to improve it. They stressed that administrators lead investigation training centered on problem-solving, active listening, demonstrating scenarios, applying the information to real-world situations, and including every person involved (Hazy and Bradley 106). Effective training methods include information sessions, group discussions, digital problem-solving, training simulations, and on-the-job instruction (Hazy and Bradley 106). The steps to investigative training include receiving and assessing abuse reports, interviewing those who reported it immediately, getting documented evidence, thinking critically about it, making appropriate decisions, and reporting the findings (Hazy and Bradley 106-107). Experienced investigators should lead the training and relate it to work tasks and include care specific details, such as meeting the hygienic needs of the residents, and limit the training sessions to twenty or fewer participants (Hazy and Bradley 108). Administrators who carry out these policies will protect residents, strengthen the professional and interpersonal skills of their staff, and support families (Hazy and Bradley 108).
Long-term care staff and administrators can use existing information and resources to improve conditions in their facilities. They can find ways to relieve stress and connect with residents through strategies like patient reminiscing. Winifred Tamura-Lis, a Board Certified Gerontological Nurse, strongly encourages it. She argues that effective communication between nursing home workers and their elderly residents has many benefits, including correct diagnoses and good treatments (Tamura-Lis 151). Connection between employees and residents provide greater understanding of the resident's cultural background and relational abilities (Tamura-Lis 152). Nursing home workers can improve elder care and quality of life by bringing the patient's memories, experiences, and feelings to light. That way, residents will experience better mental and physical health. Nursing home workers can develop pride in their job as being "a vocation and… a matter of the heart" (Nordström and Wangmoo 1013). It will enable them to be tolerant, empathic, and self-sacrificial (Nordström and Wangmoo 1013) and become intrinsically motivated to use strategies that will improve each resident's quality of life.
My first experience with psychological elder abuse will forever be a part of my memory. I will not forget the male resident who took the brunt of the abuse and the female resident who shared his pain. The elderly are a valuable community and they deserve to be treated with love and respect. They are a growing population whose physical and emotional needs must be met. Long-term care facilities have to be a place where the elderly not only feel safe, but also loved and appreciated. Nursing home administrators and staff can accomplish that by knowing the background and impact of elder abuse, establishing effective and beneficial safety regulations, and making their work meaningful for themselves and their residents. Emerging elders should not have to be afraid of approaching long-term care. The poor conditions of nursing homes should be improved so that administrators and staff can embrace and view being part of a nursing home community positively. Long-term care administrators and staff can protect the psychological wellbeing of their residents and make their lives happier and healthier.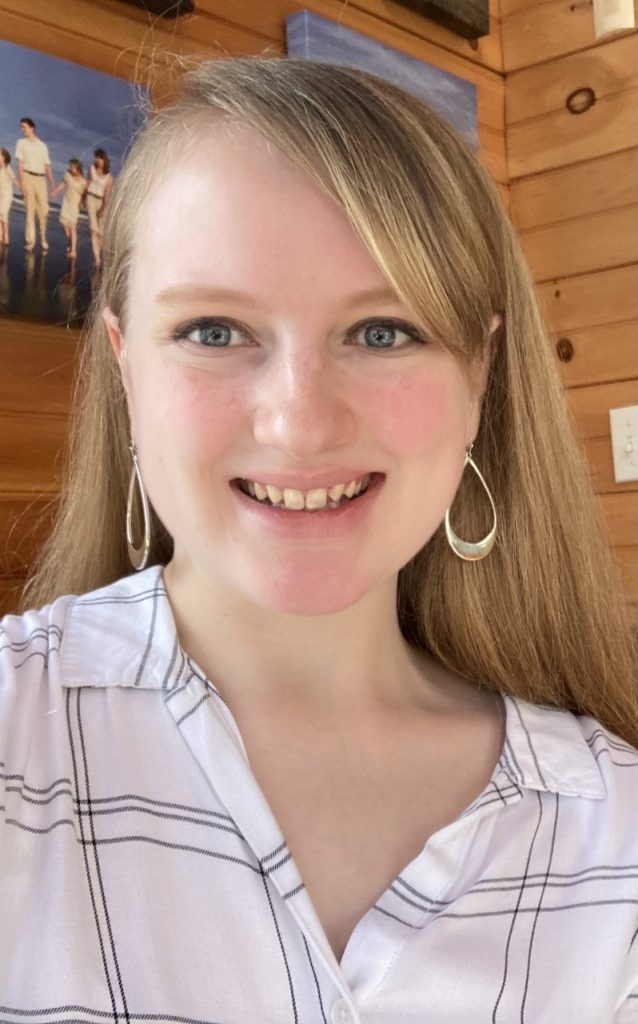 Erin Palmer
My name is Erin Rose Palmer. I'm currently a freshman and I'm majoring in Music Performance (Voice). I am passionate about elder care and my goal is to become an Activities Director after I graduate. I plan to use my ability to sing and play piano in my work with the elderly. I enjoy spending time with the elderly the most, but I also love singing, playing piano, cooking, reading, watching TV, and spending time with friends and family. I like writing, too, as I express myself best through words. I feel I am my most creative, original, and authentic when I write.